Conservatory Blinds & Sails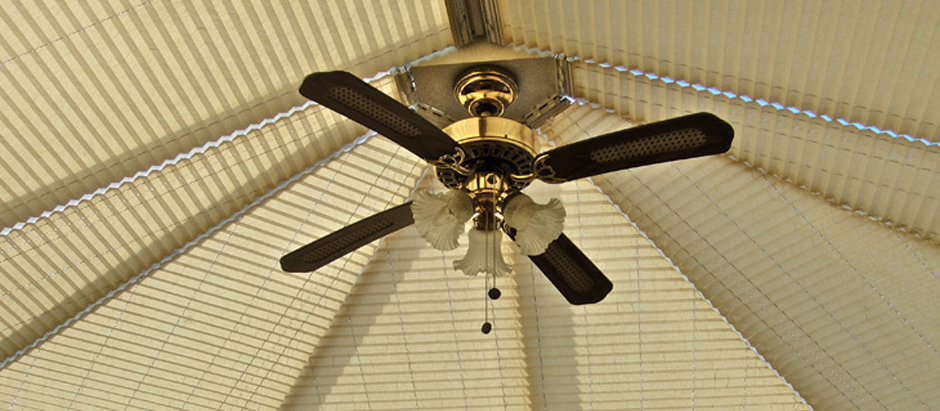 Elegant Conservatory Blinds
Purpose built for conservatories and not only provide the neatest fit, but often offer the best value for money for all shapes of conservatory. They are handcrafted to individual specifications to suit all shapes and angles. Made to measure, bespoke blinds will transform your conservatory into a room, allowing you to use it in the heat of the summer and the long cold winter. And all this can be achieved with the flick of a remote control.
Concertina effect allows it to almost disappear when it is not in use.
Integrated fabric control ensures the blinds hold their shape closed or open.
Solar reflective fabrics to eliminate glare, reduce heat gain and heat loss.
Our turnaround times for this fantastic product currently stands at 2 weeks from time of survey to installation ready, That's half the time and more of some of our closest competitors. Our pleated blinds are all made right here in Ireland so you can also rest assured your supporting your local economy.

Our lead times from survey to installation ready are second to none and our installations are clean, safe, fast and carried out at times that facilitate the customer. We come highly recommended by both small customers and larger clients.
The Dedicated survey & installation team are certified with all the usual MEWP, MH certs, safe pass and our handover reports, FR spec and data sheets are handed over in time in proper end of project report fashion.
L&M Keating have contracted Castle Blinds on large school projects where there was a requirement for a mixture of blind specifications and operating systems… we received an excellent service and would not hesitate to use this company again in the future.
Pauline Yeo, B.Sc(Hons) MRICS, Quantity Surveyor, L&M Keating