AWNINGS, CANOPIES & WINDBREAKERS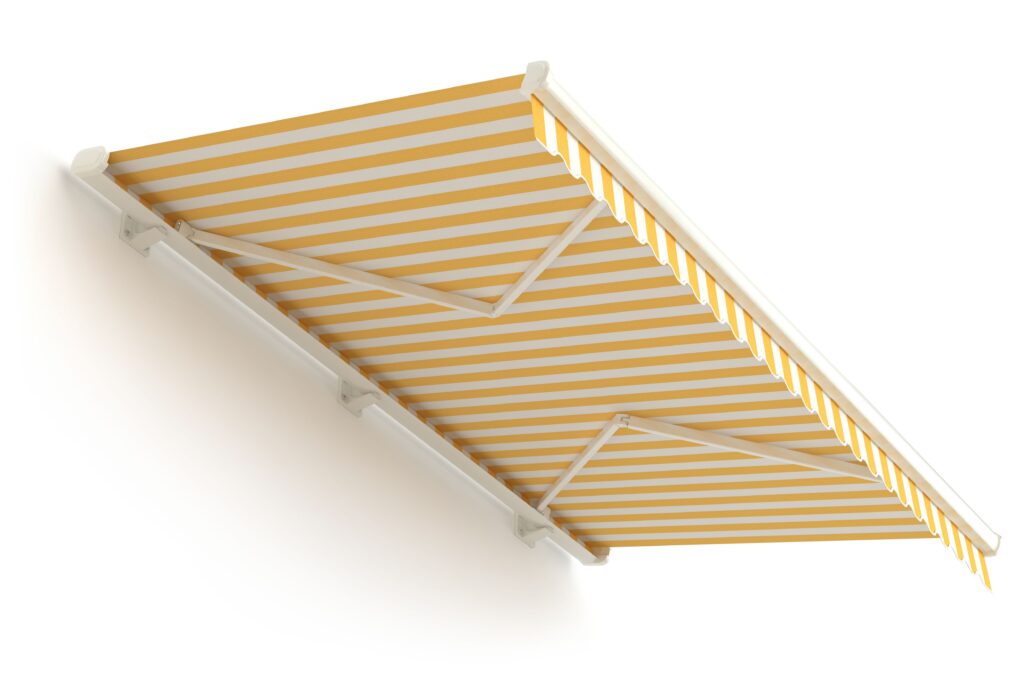 Adding an awning or canopy to a home / business is an easy and cost effective way to increase its appeal, and with our range of products, we offer our customers exceptional quality and a wide choice, all at a sensible price.
Each product is manufactured using the highest quality components to ensure a smooth operation and a long lasting finish and our wide selection of fabrics are all treated for Cleanguard™ for waterproofing and sun protection.

 Some of the services we provide for our Awning Clients include;
Installation of New Awnings & Company Branding: We supply a wide range of new awnings, canopy's and windbreakers at sensible prices. Would you like your logo or brand printed on the main canvas or valance? Our team of skilled printers will do just that.
Service of Existing Awnings & Canopy's: Rest easy and let our team of professionals service your existing awning. Realignment of arms and valance a speciality
Specialised cleaning service of existing Awnings & Canopy's: We provide a specialised cleaning service for clients that brings back some life into your Awning
Re-canvasing & Replacement arms: Decided you want to rebrand your business and its colour or just fancy replacing the material and not the hardware? No problem, as we have a wide selection of fabrics to suit all your needs. Most types of replacement arms and weights kept in stock to help you in an emergency.
Our lead times from survey to installation ready are second to none and our installations are clean, safe, fast and carried out at times that facilitate the customer. We come highly recommended by both small customers and larger clients.
The Dedicated survey & installation team are certified with all the usual MEWP, MH certs, safe pass and our handover reports, FR spec and data sheets are handed over in time in proper end of project report fashion.
L&M Keating have contracted Castle Blinds on large school projects where there was a requirement for a mixture of blind specifications and operating systems… we received an excellent service and would not hesitate to use this company again in the future.
Pauline Yeo, B.Sc(Hons) MRICS, Quantity Surveyor, L&M Keating